News from St. Nicholas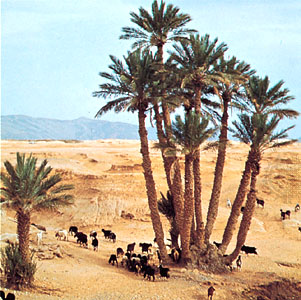 11.11.07
The greatest thing a soul ever does…is to see something and tell what it saw in a plain way.
— John Ruskin
S u n d a y S c h e d u l e:
9 a.m. — Worship
10 — Church school for all ages
11 — Worship – Children's Sunday!
Church school today at 10
Children. Meet today with Tess Setchell.
Youth and adults attend either the contemporary issues group – check out their we page at http://www.swhi.net/~steveg/StNick/ –as it continues its exploration of the varieties of Christianity
OR
The second and third Sunday the month program Figures of the Hebrew Scriptures – although today we will have a special focus (see next announcement).
Special topic for today's adult ed at 10.
In place of our scheduled series on David, we'll be holding a discussion of our Diocesan Convention – taking place Friday and Saturday, November 9 and 10. We'll talk about the new bishop and other highlights of the Convention.
"Bagging" after church for the needy.
We will be dropping grocery bags in one of our neighborhoods asking for donations of food to assist our Second Family program. We need lots of help with this project, and hope you can help today and next Sunday when we pick up the bags. We also need your help doing the same thing on Sunday, November 25 (pickup December 2) as we go to a different neighborhood to solicit Christmas presents for the needy clients of the Community Family Health Center. Please support these important ministries of our church.
Help out at the soup kitchen Saturday, November 10.
We will be serving dinner to the homeless and the poor at the Franciscan Outreach Soup Kitchen, 1645 West LeMoyne in Chicago. This ministry is run by our own Manny Borg. We are planning to car pool from church, leaving around 3:30 p.m. There is a sign-up sheet on the table when you enter the worship space. If you would like to participate or have questions, contact Manny – vanborg@sbcglobal.net — or Mary Anne O'Rourke – mor1313@yahoo.com
Paperback books for the military.
Bob and Pat Kalicki are collecting paperback books to send to our military troops in Iraq and Afghanistan. If you have any paperback books you'd like to contribute to this worthwhile cause, please bring them to St. Nicholas and Bob and Pat will see that they get sent on their journey and, hopefully, make the time away from home just a little bit easier for our troops.
Youth and young adult program begins Saturday, November 10.
Our lack of space has prevented us from offering a Sunday morning program for youth. However, we are beginning a year long program focused on Community and Spirituality. This will involve visits to a variety of sites. First up is Bonaventure House, a home established by the Alexian Brothers religious community at the height of the AIDS epidemic. It once was a place where people, particularly those with nowhere else to turn, went to die. Today, with the advent of effective drug cocktails for AIDS, the residence is no longer a hospice, but has evolved into a transitional center for people with AIDS or other life-threatening illnesses as they get back on their feet and move on to homes of their own. Adults are most welcome to join this trip. Contact Manny Borg for more info, vanborg@sbcglobal.net
We need acolytes!
Would you like to serve as an acolyte at the 9 am liturgy, but are a little leery or afraid you won't know what to do? If so, please contact anyone on the Bishop's Committee and we will see that you get the necessary training.
St. Nicholas co-sponsors Convention resolution.
We are one of numerous co-sponsors of a resolution that our Diocesan Convention will consider on Friday, November 9. That resolution calls on our national church at its next General Convention to repeal Resolution B033. That was the resolution passed at the last General Convention effectively calling on dioceses to refrain from consenting to the election of gay or lesbian bishops.
A plea from Father Steve
Please do me (Steve) a big favor. When Verizon "updated" software on my cell phone recently, they deleted most of my contacts, including nearly all my church contacts. Many of you have kindly responded to my request that you phone me at 630.476.6425 with your phone number(s)? If you have not yet done so, I'd be grateful. It is helpful to me to have the phone numbers of all parishioners in my cell directory. If I don't pick up when you call, just leave me a brief message. Thanks.
November 18 is Generosity Sunday.
On November 18, we will bring our pledges of time, talent and treasure to the altar as an offering of ourselves to the mission and ministries of St. Nicholas.
A letter with pledge forms for time, talent, and treasure were mailed by the Generosity Team in mid-October. Now that we've had time to prayerfully consider the ways in which we might be even more generous in the coming year with what God has given us, we ask that everyone bring their completed forms to church on November 18. This will be a very special opportunity to offer, as a community, our gifts and talents to the strengthening of our life-changing ministries.
Your Generosity Team is very excited about the possibilities an increase in generosity can bring to fruition. We ask that we all continue to prayerfully reflect upon the ways in which we might respond.
If you did not receive the letter and forms in the mail, you'll also find them on the table at the entrance to the church.
Fannie May fundraiser must be completed by 11.18.
Fannie May catalogs and order forms are now available. This is a wonderful opportunity to make money for our outreach programs and in the process save 20% on store prices. Please distribute the catalogs and order forms to family, friends, and work mates. Orders are to be returned to St. Nicholas by November 18, and orders will be available for pick up on Sunday, December 9. If you have any questions, please contact Pat Kalicki at patkrangely@comcast.net.
Canned fruit needed for Food Pantry. Help replenish the food pantry by bringing one or more non-perishable items each Sunday. At present, we are out of canned fruit, so that would be especially appreciated.
Retirement home healing liturgy.
On Saturday, November 17th, St. Nicholas will be offering an Ecumenical Service of Healing for all residents of Asbury Court at 10:30 am . This worship service will take place in the chapel area at Asbury Court , 1750 South Elmhurst Road (corner of Oakton and Elmhurst) in Des Plaines .
Whether you plan to have a leadership role in the service or just be with us, please join our Nurturing Team as we gather to worship God in song, hear God's saving word, pray for those in need, and receive the Sacrament of Anointing. St. Nicholas plans to offer this and similar forms of worship at Asbury Court on a monthly basis.
Bishop's committee report for the November 7, 2007 meeting.
Present: David Taylor, Pat Kalicki, Steve Martz, Manny Borg, Ethan Jewett, Mary Anne O'Rourke, Paul Brouillette
Absent: Karen Martin

There were no official votes. The following items were discussed:

Adding new personal stories to the web site.

A book collection for soldiers serving in the Middle East.

Contact made with another family for our Second Family program and how we would meet their needs.

The replacement of most light bulbs in the church with compact fluorescents. Thanks Marty!

The messy Gathering Space. David Taylor will clean the clutter this week. Thanks David!

Book racks ordered for come of the chairs which will soon be converted for choir use.

Bids on the rebuilding of the Holy Innocents altar.

The Asbury Court healing liturgy on Saturday, November 17.

The November meeting schedule – there will be no Bishop's Committee on November 21.

We returned to the subject of differentiating the two liturgies, focusing on the need for education and greater involvement.

There was a long discussion on the 10 a.m. hour and the competing priorities of that hour – especially the need for strong adult education and fellowship. We will continue this discussion next week.

Steve noted that the Lilly Endowment is now beginning to solicit sabbatical proposals for funding in 2009. Noting he had yet to take a sabbatical during his 12 years at St. Nicholas, he indicated he would like for us to submit a proposal. We will discuss this further.

Sunday homilies are available at http://www.onebreadonebody.org/homilies.htm
Help with Yummy Hour.
The Welcoming Team is seeking volunteers to help provide snacks for the social gatherings after both the 9 and 11 am Liturgies. We ask that the same person(s) cover both the 10 a.m. and noon gatherings. Set up snacks, regular and decaf coffee, and a pot of hot water for tea. Sugar, creamer, cups, napkins, and stirs are in the cabinets in the Gathering Space while coffee and coffee pots are in the kitchen. Let's all get involved!
There is a sign up sheet in the church – AND you can sign up online by picking one of the available dates and emailing your choice to Manny: vanborg@sbcglobal.net
Here's the schedule to choose from:
November 18 — volunteer in place

November 25 – volunteer in place

December 2
Celebration Sunday….cake provided

December 9 – St. Nicholas Sunday

December 16 – volunteer in place

December 23 – volunteer in place

December 30
One bread, one body reflections: Almost home
The period from the Sunday after Labor Day through Diocesan Convention is always for me the most tiring of the year. It seems like there is just so much to get done, and it seems to keep coming week after week. I will be glad when we get past Convention this weekend. This year has been more intense, with the election of the new bishop and, for me, this past weekend spent at the Jung Institute.

Fortunately, the Institute time, though long and tiring, was rejuvenating. One of my former analysts, who now lives in Zurich, was back to present a "training weekend" for analytic candidates. Analysts take part in some of the lectures and also have their own meeting. This was the first time I've been on the analyst side of things. Seeing a budget and watching the dynamics gave me a much better grasp of the organization.

I was really happy to see and listen to my former analyst, Murray Stein. Murray is a superb teacher, with a thorough and nuanced grasp of Jung. He's also a wonderful human being, and I was reminded of how blessed I've been in my encounters with Jungian analysts. I've worked for reasonably long stretches with three great human beings in work that completely changed my life – and continues to do so, albeit it in less outwardly visible ways. I shudder to think what I would be like today had I not, seemingly by accident, begun Jungian analysis 23 years ago next month.

* * *

Our All Saints' celebration was, quite simply, incredible. As I said during the homily, it is one of my favorite feasts, and I've been to some glorious celebrations of it. But none was as delightful as this one. The music was great. I loved seeing the smiles at the 9 a.m. liturgy as Mary let loose on the final verse of "For All the Saints." And the choir was superb on the offertory anthem in particular. I know many of us are completely thrilled at what is happening in our music program. The baptism of Jon Kessler at the 11 was a watery joy. I think the three best things I've done at St. Nicholas have been: 1) bringing the two churches together, 2) saying Yes when the AA Nooners asked if they could meet here, and 3) pushing for our large font. What a difference it makes to be able to baptize as we did Sunday. What we did Sunday was in one sense deeply solemn and in another, enormously playful. I am certain we need both and I'm grateful to this congregation for being able to go there. You are a quite remarkable bunch Jon.

I'd also be remiss if I did not mention our excellent attendance on Sunday, including numerous visitors. How much more joyous our celebrations are when many or most of us are able to be present.
Lots of love,

Steve
Our schedule this week
Sunday, November 11
Worship at 9 & 11 a.m.
Formation for all ages at 10
"Bagging" after each liturgy
AA meets at 7:30 p.m.
Monday
AA meets at noon
AA meets at 7 p.m.
Tuesday
AA meets at noon
AA meets at 7 p.m.
Wednesday
Bishop's committee meets at 11 a.m.
AA meets at noon
Choir meets at 7 p.m.
Thursday
AA meets at noon
GA meets at 7 p.m.
Friday
AA meets at noon
Saturday
AA meets at 1 p.m.
AA meets at 8:30 p.m.
Sunday, November 18
Worship at 9 & 11
Formation for all ages at 10
"Bagging" can occur any time today – please help