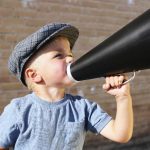 To Sanai Janice Forde, granddaughter of our Erlene Lee-Forde who was baptized last Sunday. Welcome to the Church and to the faith, little Sanai. You are loved and cherished.
To our Erlene Lee-Forde, Claudia Boyle and Penny Mandziara who created such a lovely and welcoming reception last Sunday to celebrate Sanai's baptism. What a glorious time had by all.
To LaWayne, Earl and Eason Williams who took the time last Saturday and cleaned the entire church, Hall and Gathering Space. As shiny clean as our facility was, YOU are even more brighter and beautiful!
To our Thelma Malecek who gracefully and with cheer lead Evening Prayer for us last Saturday. Blessings to you, dear lady.
To our Jennifer Brundige who undertook the herculean task of hauling all those pennies to the bank. Jennifer, you continue to selflessly give of yourself and we are all most grateful and thankful.
For all Mothers, those whose company we still enjoy and those who have gone to their eternal rest and gone to sleep in Christ, God bless.